In this tutorial you are going to learn how to order birth or death certificates online.

Step # 1 – Finding the List of State Sites
Birth and death certificates are issued on a state level so you are going to first need to navigate to the state site that allows you to order a copy of a certificate. A list of the different state sites is provided by the CDC, visit the site: "www.cdc.gov/nchs/w2w.htm". Here you will see a list of all the state sites.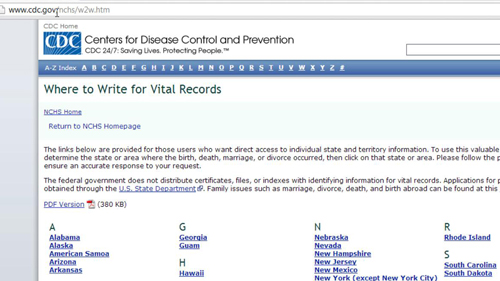 Step # 2 – Choosing the Type of Certificate you Need
You simply need to click the state where the birth or death certificate was originally issued – in this example we are choosing Alabama. This will take you to a page with the four types of certificates, here we are interested in birth or death and we are going to click the link in the "Birth" column. You'll be directed to the state site and each of these is different but the process does tend to be similar.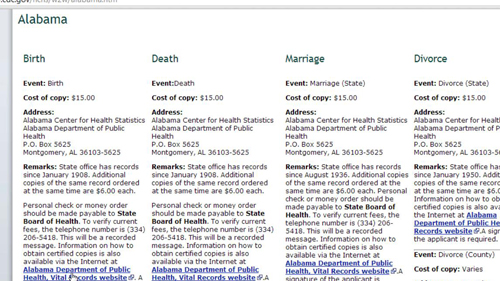 Step # 3 – Printing the Application
Here we need to click on the "Birth Certificates" link. You will now see a page that allows you to download an application for a birth certificate, scroll down and click the "Download Mail-In Application" link. A PDF will load and you will need to print this out, fill it in and mail it to the address we can see on the previous page. Unfortunately you cannot submit this online as it requires your signature. This is how to get the application form for a birth or death certificate online.